THE NEW SEVENTH EDITION
This latest edition, the seventh, published in 2011, features a great many revisions intended to make Wheelock's Latin even more effective, more interesting, and more user-friendly. The text has been entirely re-keyed, providing the opportunity for formatting and design changes that help clarify each chapter's organization and, along with new photographs and drawings, make the book more visually appealing.
SMALL BOLD CAPITALS are employed to call attention to important new grammatical and other technical terms. To encourage active use of the language in the classroom, Latin is employed in the chapter titles and for section heads (Exercitātiōnēs instead of "Practice and Review," Vocābula for "Vocabulary," etc.).
Material in the footnotes has either been incorporated into the text or deleted. The maps have been updated, and more frequent references appear in the text to encourage their use; the Index has been expanded.
Significant revisions have been made in each chapter's grammar discussion section (newly titled Grammatica), including systematic introduction and definition of all parts of speech, earlier introduction of verb synopsis, and clarification of numerous grammatical points.The chapter Vocābula have been revised in several ways, including spelling out full nominatives for all adjectives, genitives for all nouns, and principal parts for all verbs, even regular first conjugation verbs-thus eliminating abbreviations potentially distracting to students trying to learn new vocabulary items for the first time. Each list is preceded by a brief discussion of new or exceptional types of words that will be encountered, as well as general suggestions on how to master vocabulary.
Similarly, each chapter's Lēctiōnēs et Trānslātiōnēs ("Readings and Translations") section opens with a variety of tips aimed at building reading and translatingskills. English derivatives are provided for Latin words glossed in the Sententiae Antīquae and reading passages, as an aid to learning and recalling their meanings. Some of the existing readings have been slightly revised for improved reinforcement of new and recent vocabulary and grammar; and a few new authentic readings have been added to each chapter, in particular a selection of graffiti from Pompeii, titled Scrīpta In Parietibus ("Writings on Walls"), which are accompanied by drawings or photographs and designed to provide interesting insights into the lives, and literacy, of ancient Roman men and women. These inscriptions and the chapter's literary passages are provided with expanded introductions and a few Quaestiōnēs, reading comprehension and discussion questions designed to focus the reader's attention on important points of both subject and style.
The Etymologia sections have been in some instances shortened, in other instances expanded, particularly with the addition of more Romance language derivatives; and there are a few changes to the Latīna Est Gaudium sections as well.
Finally, the website at www .wheelockslatin .com, the online teacher's guide, vocabulary cards, and other ancillaries available from Bolchazy-Carducci Publishers (www.bolchazy.com search on TITLE: Wheelock) have
been updated to reflect changes to the textbook.
-------------------------------------------------------
You can BROWSE the book here:
http://www.harpercollins.com/browseinside/index.aspx?isbn13=9780061997211



NEWLY PUBLISHED!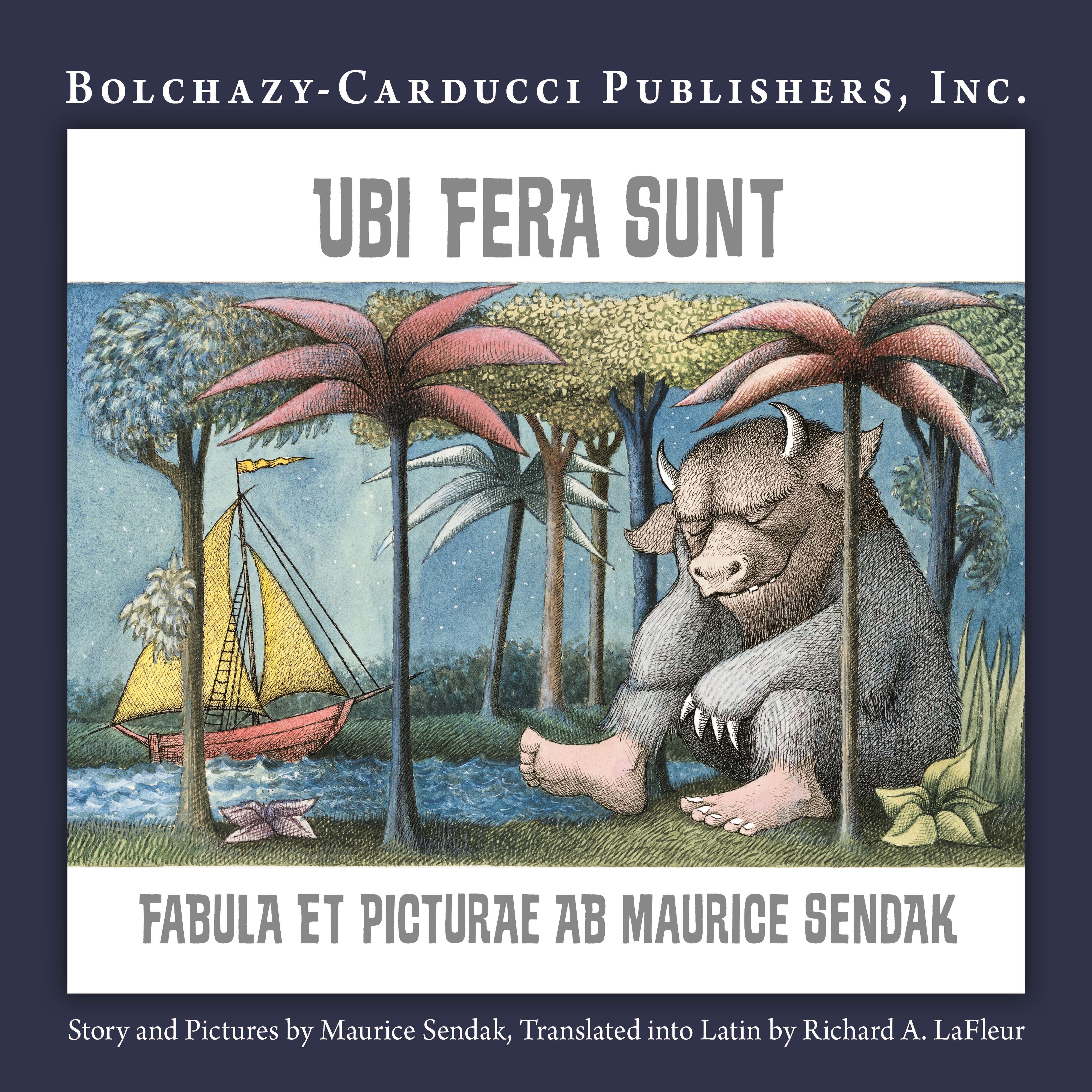 A lively, lovingly wrought Latin version of Maurice Sendak's classic children's book, WHERE THE WILD THINGS ARE, translated by noted Latinist Richard A. LaFleur (aka, Doctor Illa Flora).
Wheelock's Latin Grammar Charts

Ecclesiastical, Medieval, and Neo-Latin Sentences
By Richard Upsher Smith, Jr.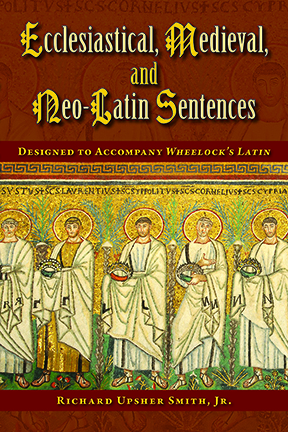 Ecclesiastical, Medieval, and Neo-Latin Sentences offers Sententiae and Loci Immutati complete with notes, vocabulary, and grammar explanations for the 40 chapters of Wheelock's Latin.
Find Them
By Sally Proctor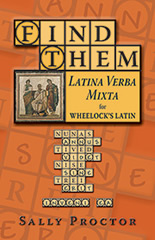 VERBA MIXTA LATINA for Wheelock's Latin is an entertaining way for students to engage with Latin vocabuary. These puzzles can be enjoyed by and benefit Latin students at any level!
Grammaticus
Grammaticus is the premiere study aid for Wheelock's Latin, 7th Edition, for Android devices. Principium is the version for iPhone.

Scribblers, Scvlptors, and Scribes
By Richard A. LaFleur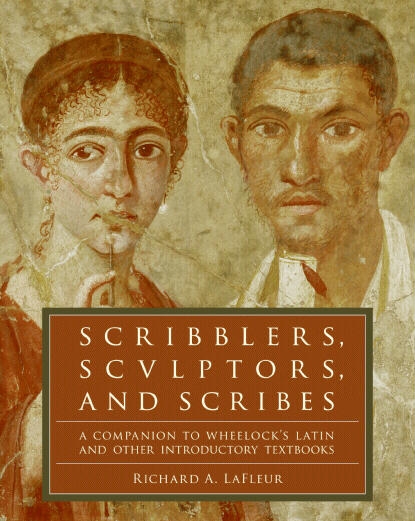 This all new supplementary reader is designed to accompany the Wheelock's curriculum, but is also suitable for any Latin program.
ONLINE STUDY GROUP for SCRIBBLERS:
contact Sally Winchester at bcuthill@us.net 
Wheelock's Latin GrammarQuick!

By Richard A. LaFleur, Brad Tillery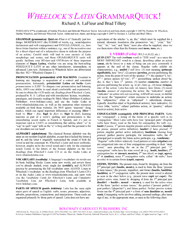 A quick and complete overview of Latin grammar—both forms and usage—on six durably coated cards, five-hole punched for easy insertion into notebooks. Arranged by part of speech, with summaries of all forms and the most common syntax, including case uses and subjunctive clauses. An essential companion to Wheelock's Latin and all introductory texts, and a handy reference guide for intermediate and more advanced students as well.
**Cumulative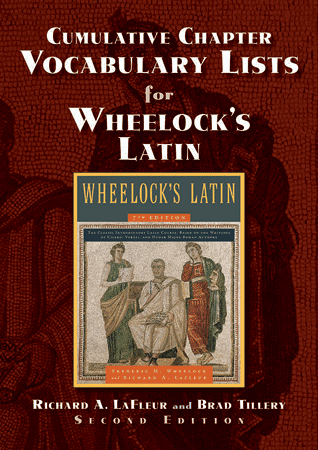 Chapter Vocabulary Lists for Wheelock's Latin--the list for each chapter contains all the words for that chapter as well as for all chapters preceding! from Bolchazy-Carducci.
**

Readings from Wheelock's Latin -- an extraordinary 4-CD audio package with recitations and dramatic performances available from Bolchazy-Carducci.
NOW AVAILABLE:
Online audio with a general introduction and pronunciation of all 40 chapter vocabularies (Macromedia Flash required). Simply click on the Audio Link in the menu above or go here.
The Wheelock's Latin Series isn't complete without:

Wheelock's Latin Reader
Originally intended as a sequel to Wheelock's Latin, this is the ideal text for any intermediate-level Latin course. Read not only classical authors but also medieval and late Latin writers.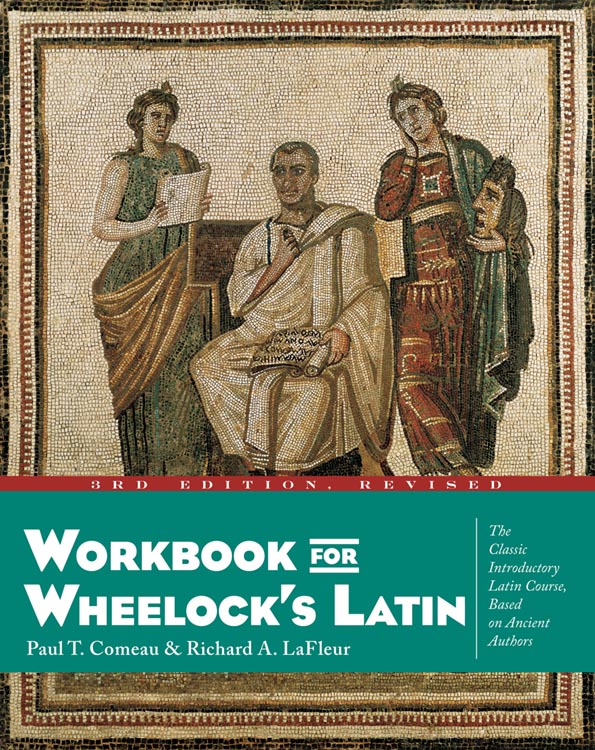 Workbook for Wheelock's Latin
You will find in this essential companion to Wheelock's Latin transformation drills, word power sections, reading comprehension questions and more.
Need a dictionary?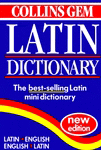 Collins Gem Latin Dictionary
This best-selling Latin mini-dictionary comes with a verbs and nouns supplement; numbers, dates and measures; plus an index of geographical names.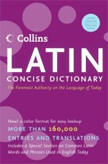 Harper Collins Latin Concise Dictionary
This is a Latin dictionary and grammar—two books in one. It also has supplements on Roman history, life and culture; words and phrases used in English; and more.
Did you know... if you refresh your page you get a new quote from either Amo, Amas, Amat and More or Veni, Vidi, Vici?
Don't want to study alone? Consider joining an online study group!